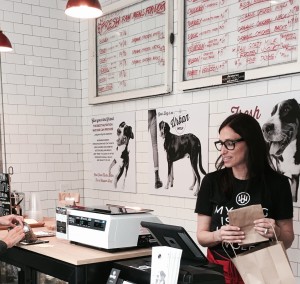 CHECK OUT OUR NEW KITCHEN & STORE AND GET 20% OFF YOUR FIRST PURCHASE!!!
URBAN WOLF is the deli for dogs and shop with a focus, style and vibe that is seldom found at large chains.
Come join us in welcoming the newest addition to San Diego's Downtown neighborhood.
Originally founded in Nyack, NY, Urban Wolf comes to San Diego as the first of its kind.
Urban Wolf is a unique pet deli and boutique that offers fresh, raw, all natural pet foods made in-house, as well as healthy treats and unique accessories for your best friend! We use only the best quality, simple, whole food, fresh ingredients and nothing else, guaranteed!
Learn more about our Raw Meals For Dogs at www.MaxotaRaw.com
All food products at URBAN WOLF are SMALL BATCH, MADE IN-HOUSE, BEST QUALITY, HUMAN GRADE, NON GMO, GLUTEN FREE, GRAIN FREE, NO PRESERVATIVES, NO ADDITIVES, NO FILLERS, ANTIBIOTIC FREE, MADE FRESH DAILY WITH ONLY 17 NATURAL INGREDIENTS WITH 100% ORGANIC PRODUCE AND MICRONUTRIENTS!
We only carry products that have been made with the health of all animals held first and foremost.
URBAN WOLF is a pet friendly shop and we would love to meet your furry friend!
URBAN WOLF
475 10th Avenue
San Diego, CA 92101
in the heart of the (B)east village
845 328 0364
Open: Tues – Sat,   12 – 8
---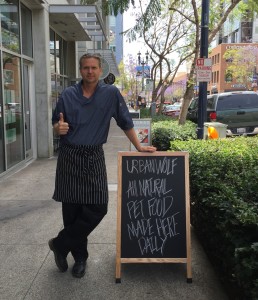 Learn the basics and benefits of adopting a raw dog food diet, from our Pet Nutrition Specialist, Gunner Williams, the creator of MAXOTA RAW Meals for Dogs.
Get answers to the most frequently asked questions about feeding raw food to your animals: